Recover Like Erik Karlsson
Gainomax
●

2018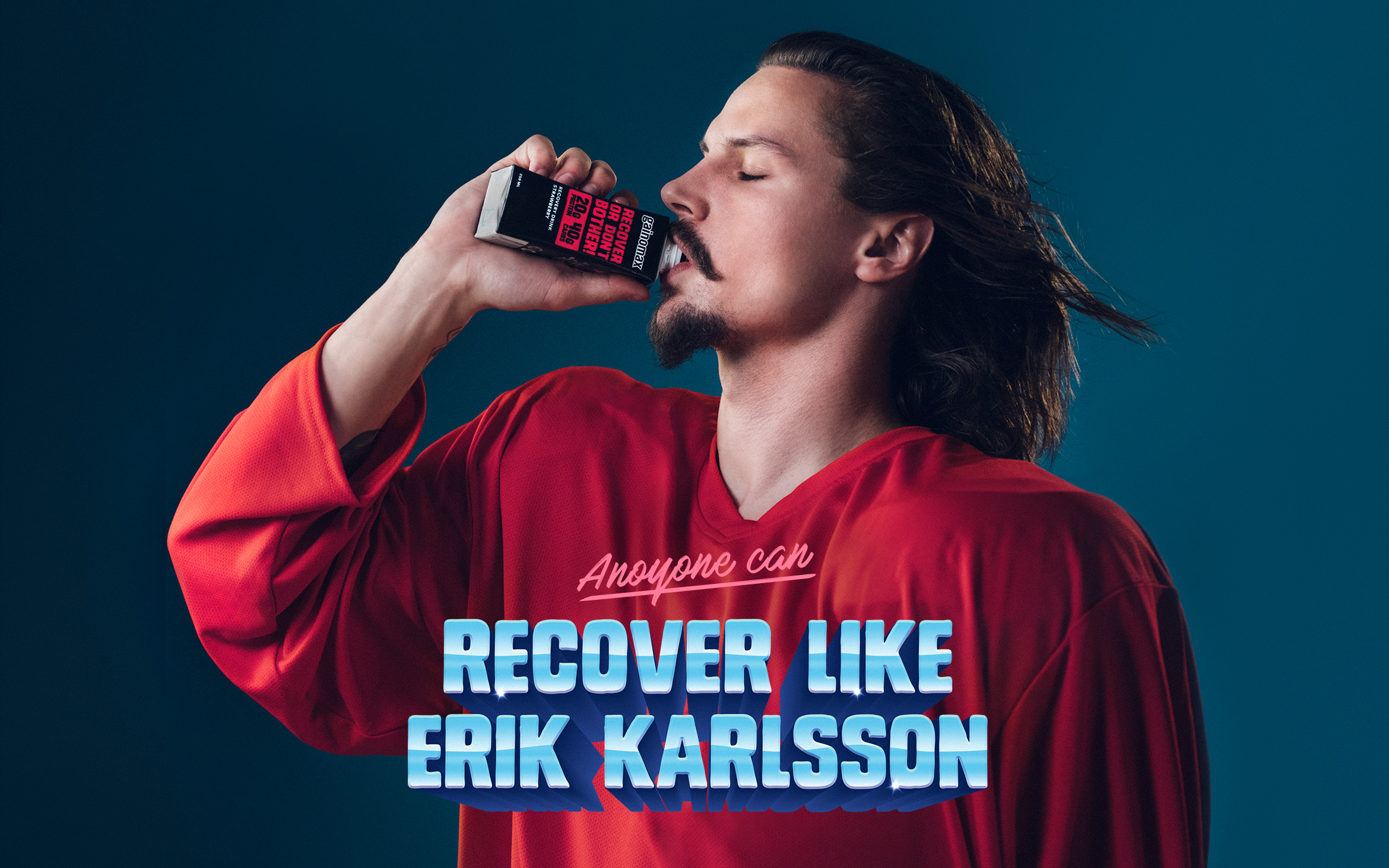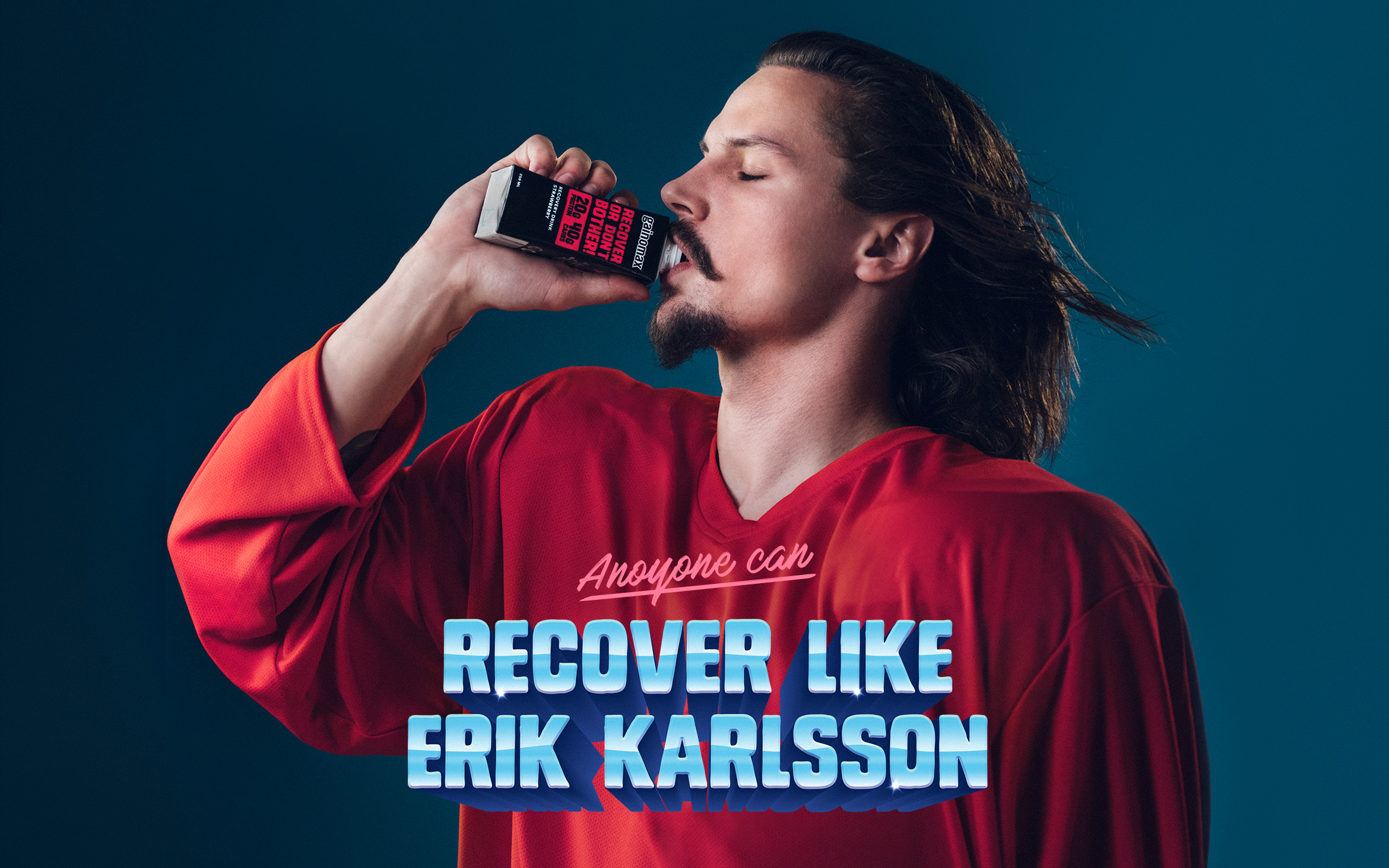 Swedish sports nutrition brand Gainomax, was planning a partnership with Sweden's biggest hockey export, NHL defenseman Erik Karlsson. For those who don't know him, Karlsson is basically Zlatan on ice.

Karlsson's fans are numerous and dedicated. The idea was to flirt with 90s hockey nostalgia and raise Erik Karlsson to the sky and beyond, showing off his skills. We shot films capturing Karlsson's god given skills on and off the rink in order to later put them in direct contrast to something that anyone can do, like Erik Karlsson – recover with protein drinks from Gainomax.
The concept translated well into channel specific meta-humor with pre-rolls like, "You can't block this youtube like Erik Karlsson but you can recover like Erik Karlsson" or Tinder ads, "You can't match with Erik Karlsson but you can Recover like Erik Karlsson".

The reception among fans all over was overwhelming and so were sales.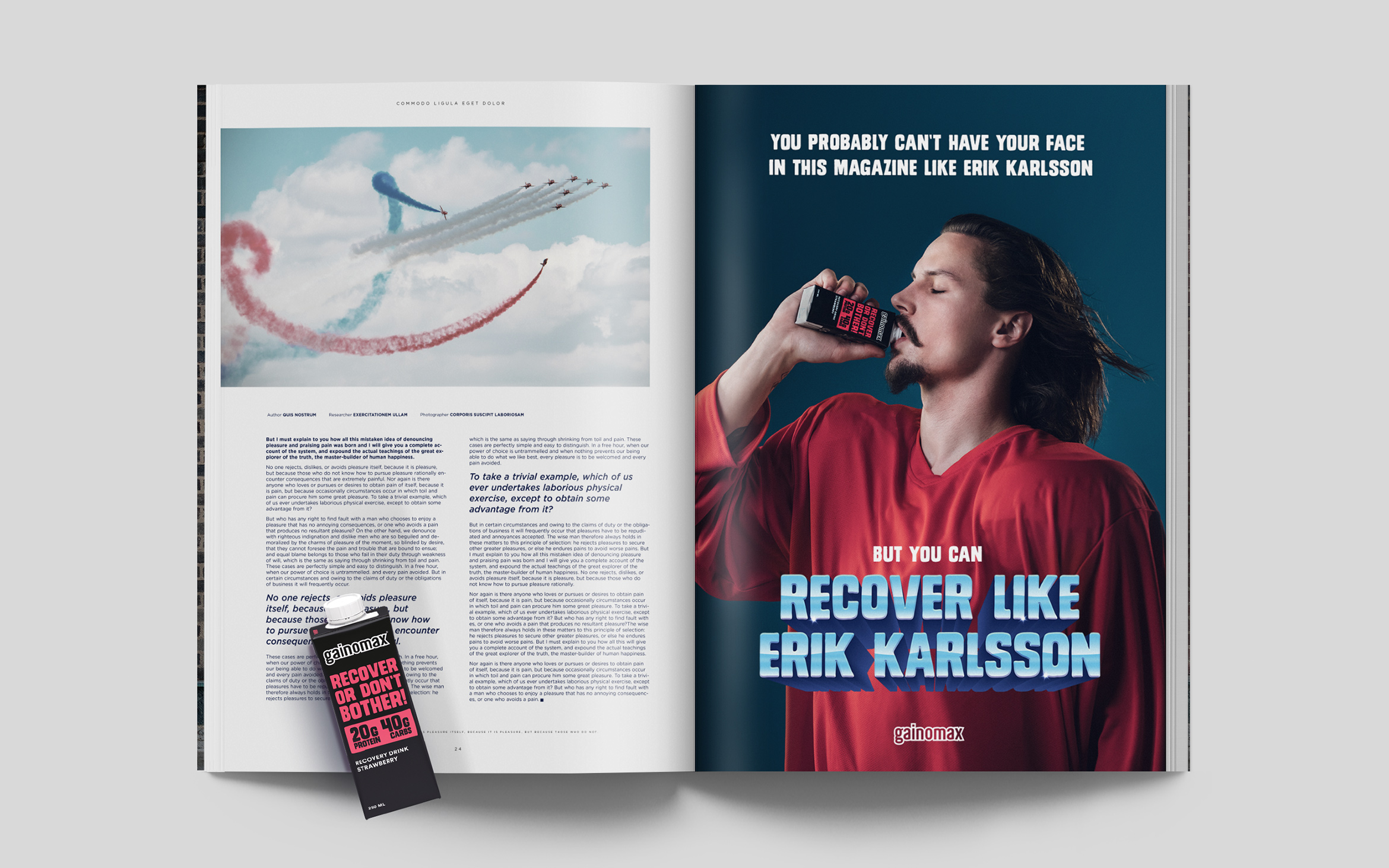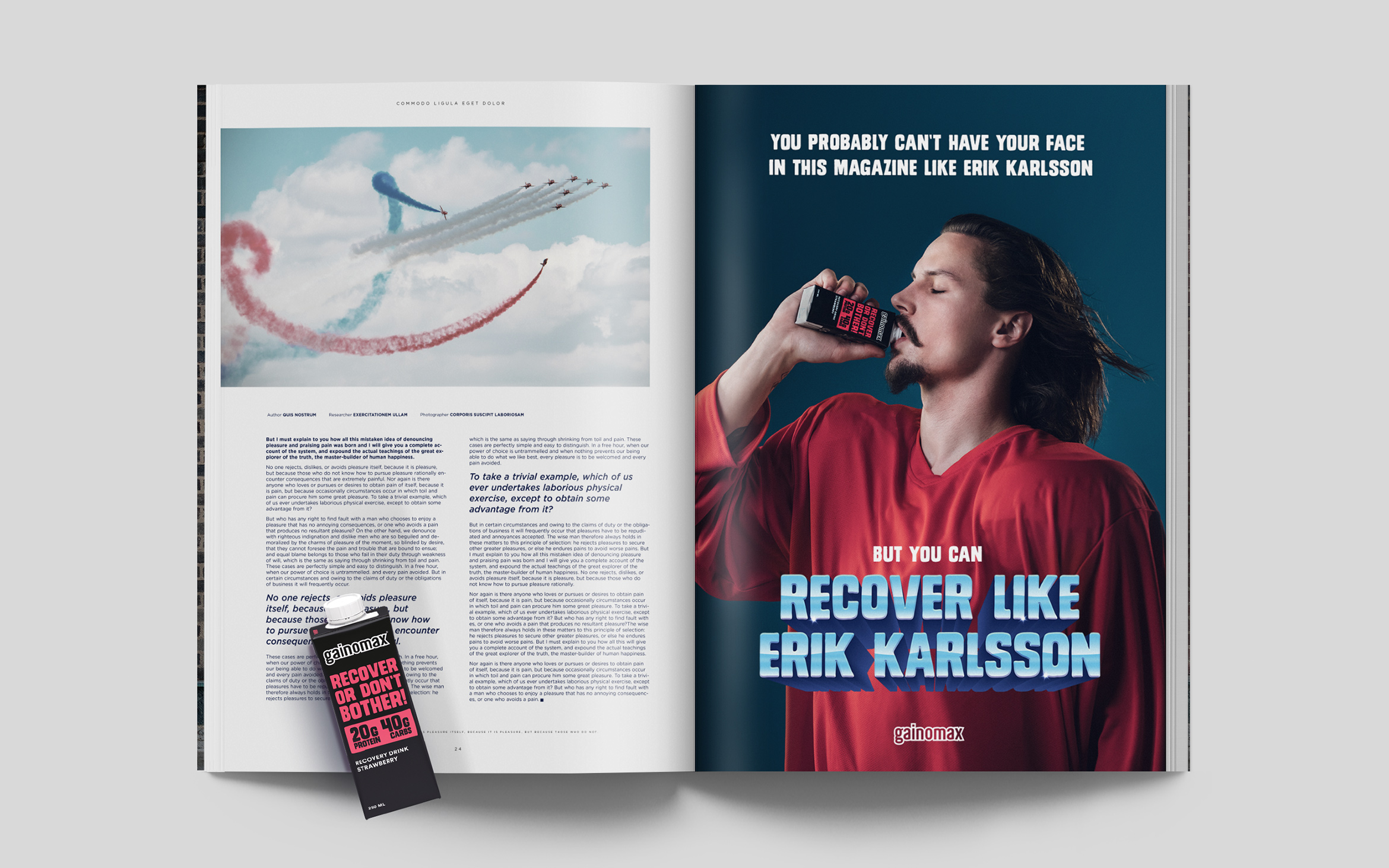 Blocking Youtube clip like Erik KArlsson
Growing a Moustache like Erik KArlsson