Flipping the ladder
Gant 
●

2019
Flipping The Ladder is a feature-length documentary film that premiered at the Tribeca Film Festival. With narration by Rashida Jones and music by Familjen, the film questions the established dogma of the career ladder and investigates if it's even relevant in modern society.
50% of workers today want to switch careers, 92% wish to define success on their own terms, 80% want their own business someday. But something is holding them back.  The film follows three people as they step away from the traditional upward-bound career path to seek out success and meaning on their own terms.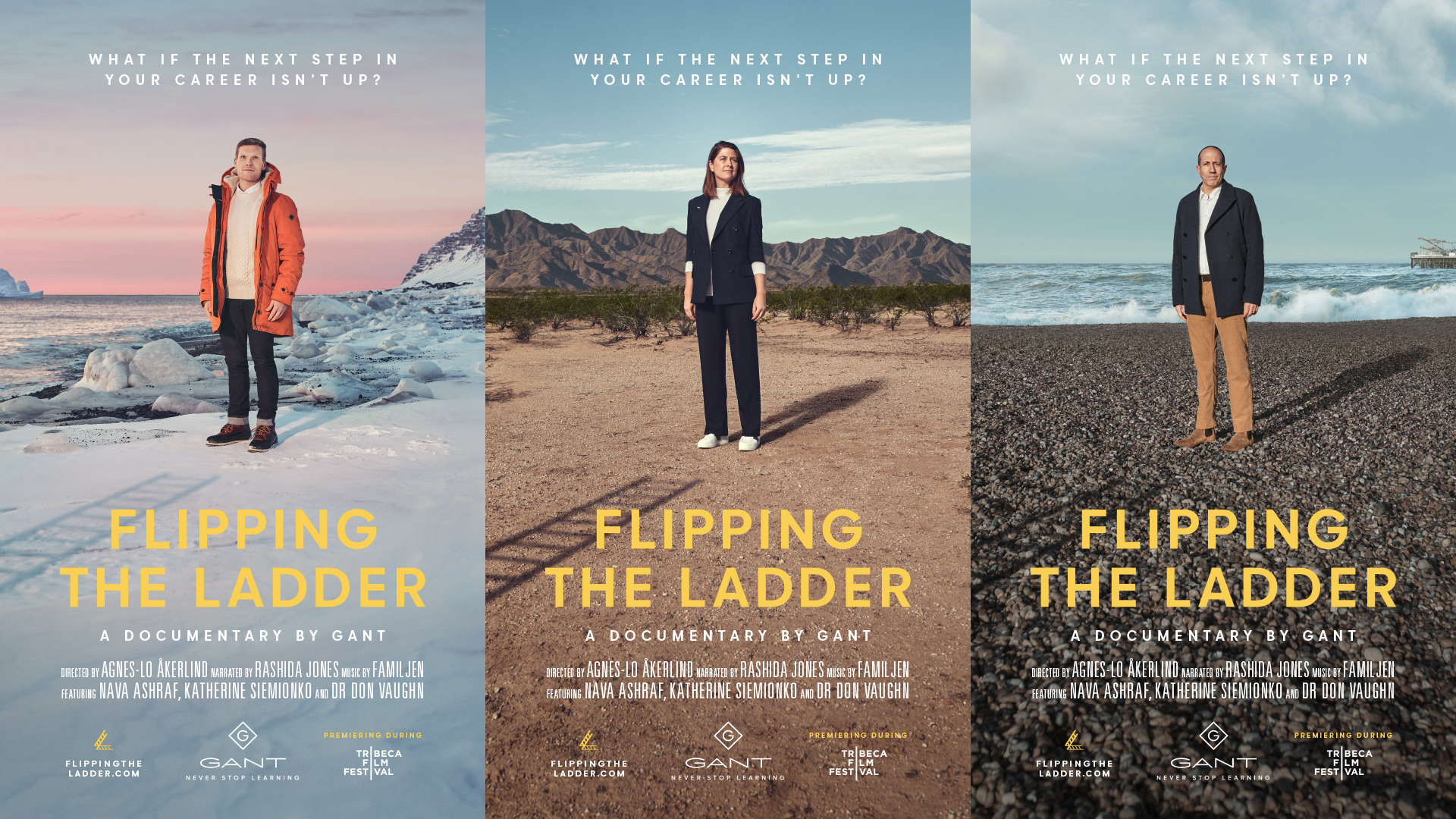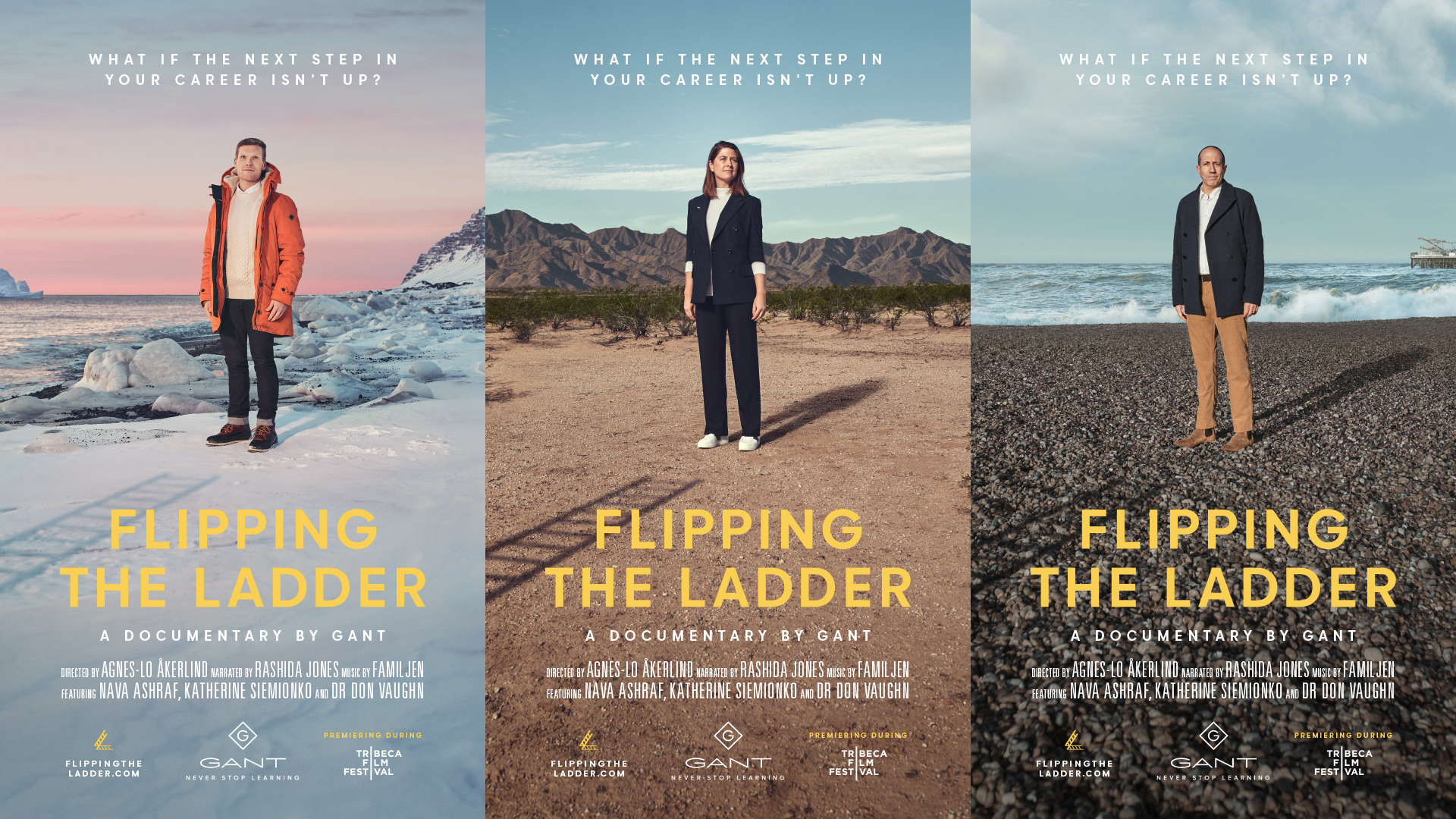 As a sneak launch before Tribeca Film festival, we surprised selected professionals in the NYC financial district with a sneak screening - right as they were burning the midnight oil, perhaps pondering over their choice of career at that very moment. 
With the audio fed in real-time to their phones via a synced web application, they got the very first view of the documentary.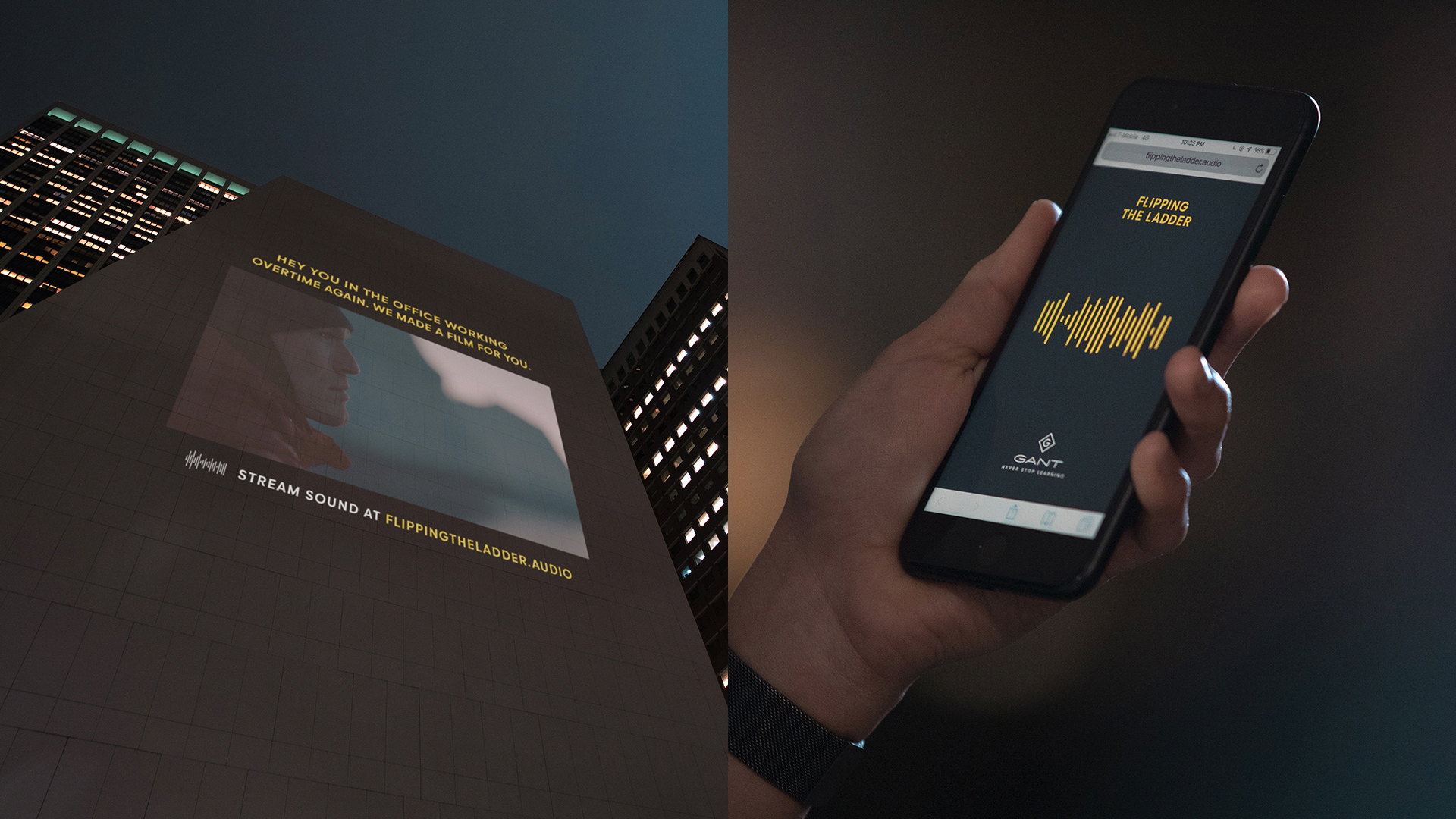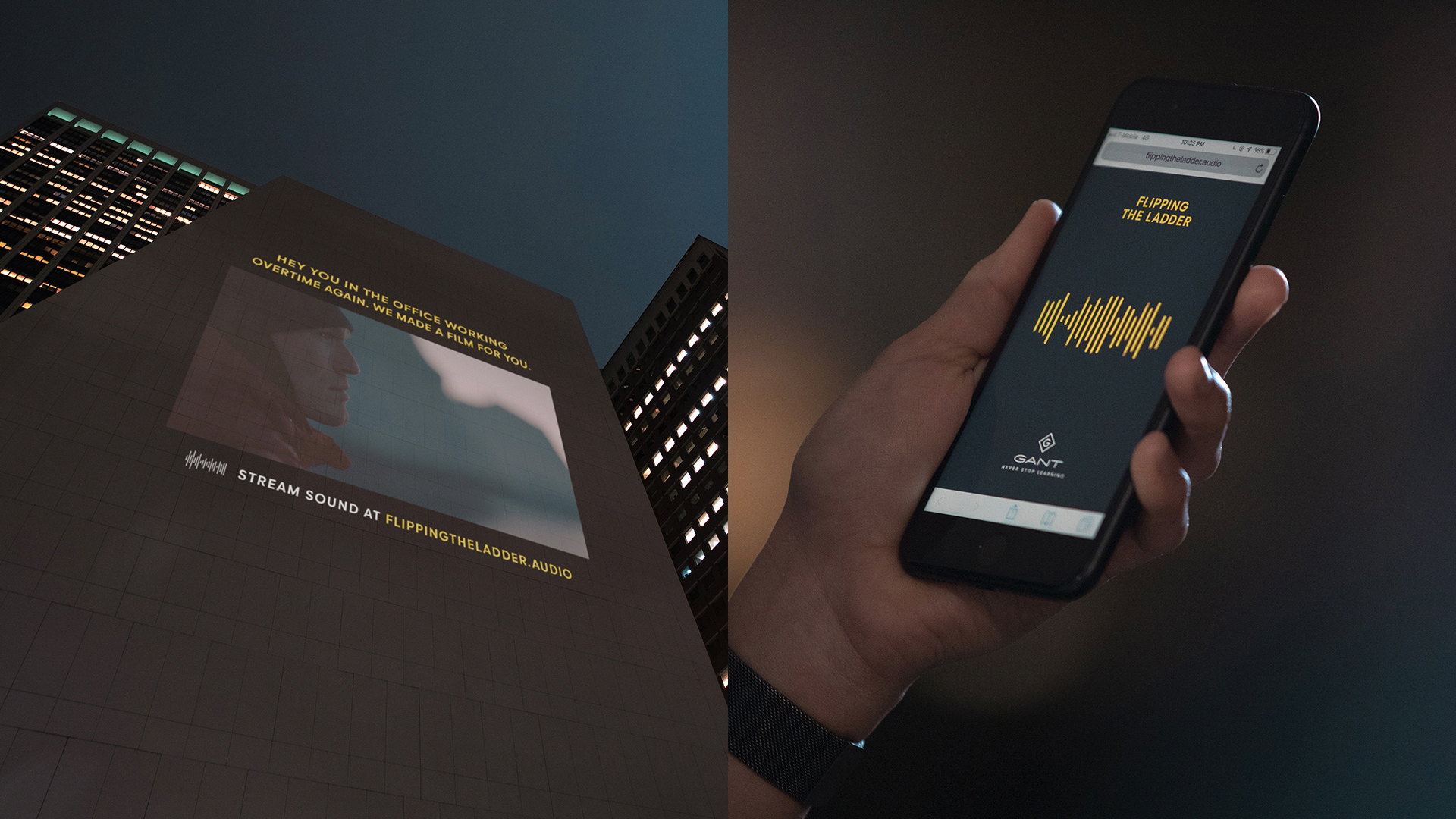 projection with audio live-streamed TO flippingtheladder.audio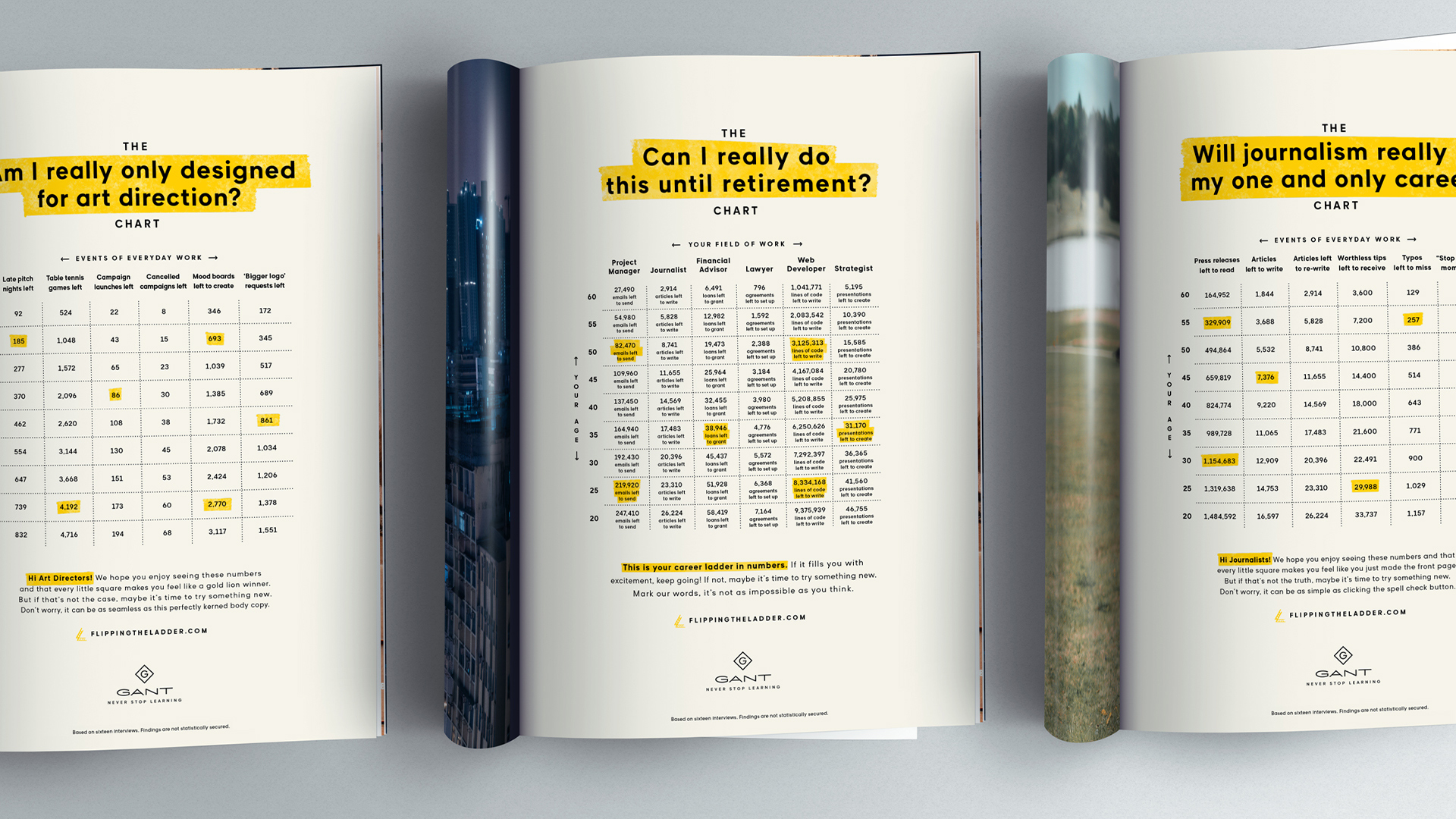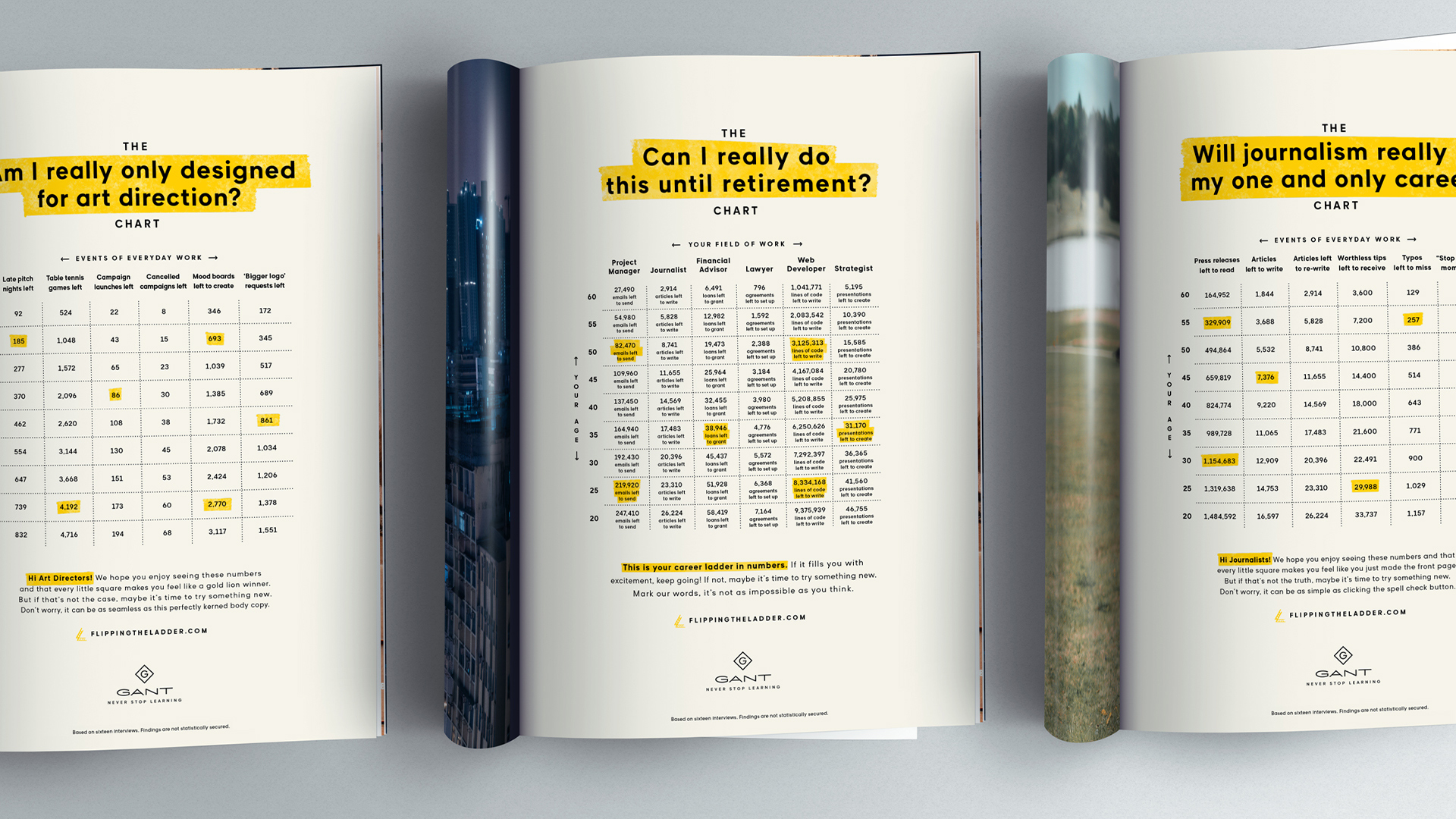 ads in various profession-specific magazines